Gardens. They really can have a mind of their own, can't they? It doesn't matter how carefully you plan them, how sure you are that the plants you've chosen will work or how familiar you are with your soil, sometimes they just run amok, which is why you need to shape them! Ask any landscape architect and they'll tell you that effective garden shaping really makes an outdoor space complete and that it isn't that hard to do! With a myriad of techniques to choose from, we know you'll find a shaping style that perfectly suits your space, so to make it even easier for you, we've brought 6 great ideas together for you, right here. Take a look and start planning that finishing touch today!
1. Water works perfectly.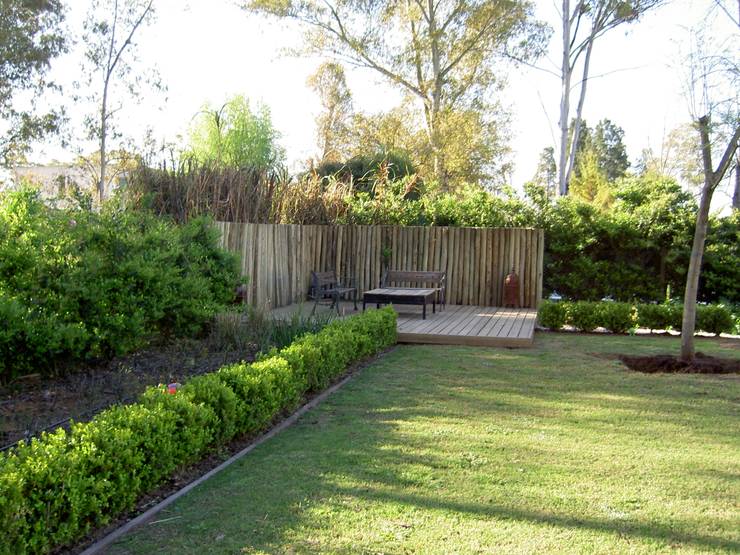 by BAIRES GREEN
When you want to shape your garden and add in a striking feature, water features are a 'two birds with one stone' solution that you can't afford to overlook! Fountains, ponds and even moats are all a great way to add a little reinforced shape and direct visitors to exactly where you want them.
Incoming search terms: