We hope you're ready to have your mind drastically altered! Once upon a time we might also have harboured some preconceptions about prefabricated houses, but if we still did this would be the house to totally change that. 
Beautiful, innovative and enjoying a natural dialogue with its surroundings, this is a home we'd most definitely want to live in or commission an architect to replicate.
Let's take a closer look and see if you want to emulate it too!
In harmony with the garden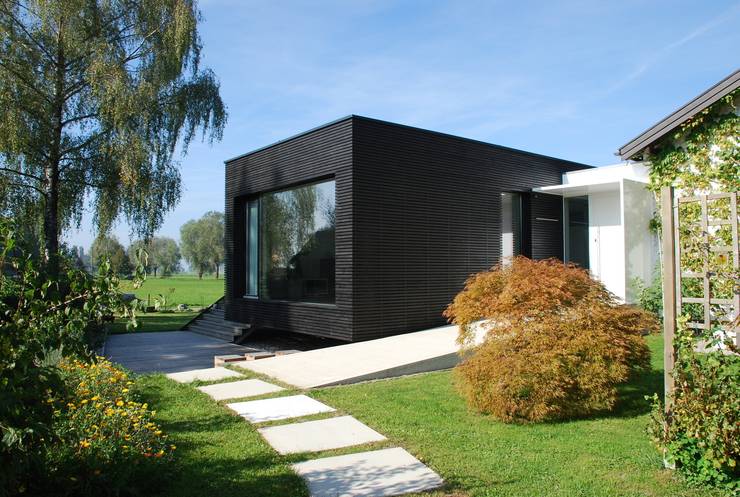 by schroetter-lenzi Architekten
With huge glazing panels in as many walls as possible, this is a prefabricated home with a difference. 
Far from being chosen because it would be the fastest construction method, we think this design was implemented as it offered the best connection to the outside world. The windows simply pop into place and can be altered, whereas with a more traditional build, your plans are more (literally) set in stone!
Incoming search terms: